Home>> CV.Z
Brief CV of Prof. Guangyu Zhang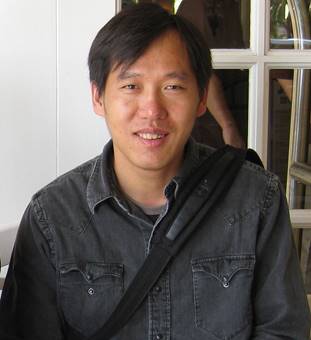 Prof. Guangyu Zhang (PI, group leader) 
Education & Experience 
1995-1999 Shandong University, BS
1999-2004 IoP-CAS, PhD
2002-2003 Fraunhofer Institute (GER), exch. PhD
2004-2008 Stanford University (USA), Postdoc.
2009- IoP-CAS, Group leader of N07, Prof.
2014- IoP-CAS, Directer of Nano-Lab. 
Honors & Awards 
2005 Selected into the "Top 50 Doctoral Dissertations", CAS
2006 Selected into the "National Top 100 Doctoral Dissertations"
2010 Beijing Science and Technology award (#6)
2011 New Star Award of IoP-CAS
2012 The Innovative Young Scientist Prize of the Chinese Vacuum Science and Technology Society
2013 CAS Outstanding Science and Technology Achievement Prize
2013 Supported by the National Science Fund for Distinguished Young Scholars
2014 Young Scientist Prize of the Chinese Academy of Sciences 
Editorial Board Member  
Scientific Reports (Nature Publication Group)
Nano Research (Springer-Tsinghua)
Advances in Condensed Matter Physics (Hans Publication Group)
Research & Publications  
Over 15 yrs of working experience in the field of nanoscience and nanotechnology. Published 2 book chapters plus 70+ peer-reviewed papers in Science, Nature series, PNAS, and PRL et al. with a total citations over 5000+ times (H-index=30).
​​​​​​​​​​​​​​​​​​​​​​​​​​